Stuart Low Trust organise regular group outings and visits to places of interest and natural beauty.
Enjoy nature whilst social distancing with these virtual visits to natural places:
Nature Across the World
Explore a virtual tour of 30 national parks throughout the United States with Google Earth.
Get Up Close And Personal With The Himalayas At The Everest Base Camp, Nepal.
See The Stunning Views From The Top Of Uluru, Australia.
Explore The Diverse Landscapes On The Slopes Of Mt Kilimanjaro, Tanzania.
Float Along The Flowing Colorado River, USA.
Explore The Many Stunning Caves At Carlsbad Caverns, USA.
Check Out The Spectacularly Steep-Sided Grand Canyon, USA.
Enjoy The Splendid And Colourful Great Barrier Reef.
Explore The Rocky Mountain National Park encompassing protected mountains, forests and alpine tundra.
Experience The Northern Lights and watch nature's most amazing light show at the Churchill Northern Studies Center in Churchill, Manitoba. The live cam is located directly underneath the aurora oval.
Visit Umoona Opal Mine & Museum. An original opal mine in Coober Pedy's, Umoona has been converted into the town's largest single underground tourist attraction.
Take a virtual tour of Manhattan's Central Park, New York.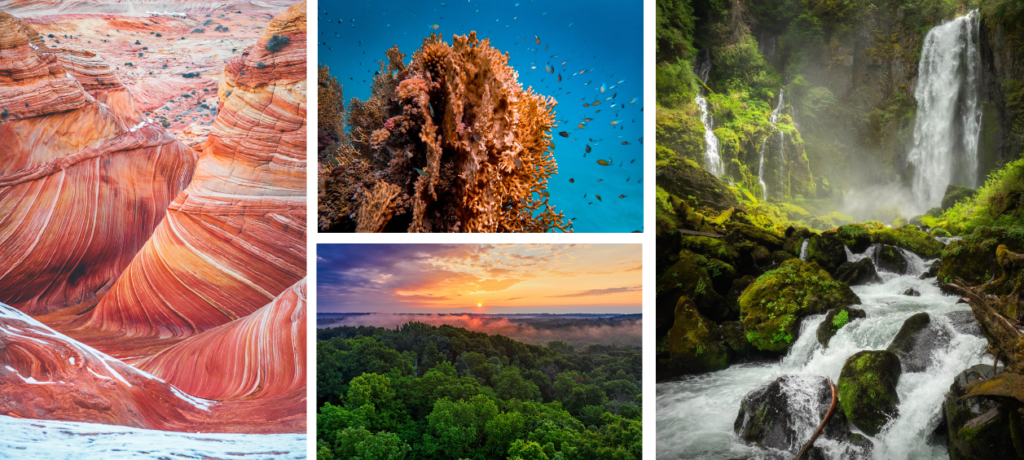 Nature in the UK
Listen to Nature Across the world
Enjoy Animals

Help us, help you
Please help us to deliver the best support possible during this time, by taking this short survey: https://stuartlowtrust.typeform.com/to/BFpisk