Stuart Low Trust would not be able to deliver award-winning, free projects and activities without the generous support of our corporate partners.
What our corporate partners say
"We wanted to help a mental health charity whose work makes a positive impact on the well-being of people in Islington where we are based. The Stuart Low Trust has been doing that in a brilliantly practical and nurturing way for many years, running weekly events and activities which are thoughtfully curated to bring people together, introduce them to new experiences and support their self-care. Kudos is proud to be working with such an important local charity and to help them help more people in our community." Martin Haines, Managing Director, Kudos
Current corporate partners
With very many thanks to: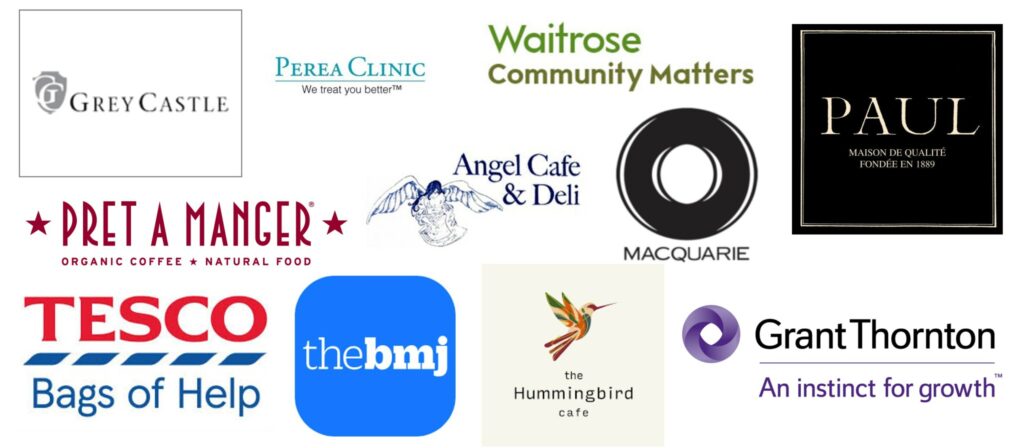 Macquarie Investment Bank      Grey Castle Services Ltd       Grant Thornton UK LLP       Angel Deli Cafe        British Medical Journal      Hummingbird Café      Paul Masion de Qualitie    Perea Clinic   Pret a Manger    Tesco Bags of Help      Waitrose Community Matters
More information
For more information on how you can support us, please contact Adam Wilson, Fundraising Manager, on adam@slt.org.uk or 020 7713 9304 (Tue & Wed).